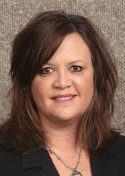 Cell: (405) 641-1553
Office: (405) 737-4700
Email: shellymoore@att.net
Website: Shellymoorerealtor.com


Hi, I'm Shelly, After 15 years in the residential real estate business & 15 years prior to that in the home building & developing industry, I have great understanding and compassion for the buying & selling process. I take my job very seriously and have great pride in my services, professionalism and ability to solve problems. I respect the time, emotion and money that goes into buying or selling real estate. You can rest assured that I will provide you with the best customer service that you deserve.
I hope that when the time comes to make your decision, you will choose me to help you with your real estate needs!